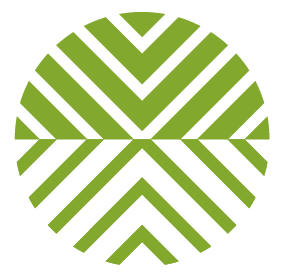 Overwhelmed with everything that's going on?
Family law is complex. Download our Free Family Law Roadmap that will let you know how to navigate the journey ahead.
All the Burning Questions Answered.
Being involved in a family law dispute is often overwhelming. Get the answers to your burning questions.
Start Your Family Law Journey
You can access our Initial Questionnaire here to prepare for your appointment with our family lawyers.
Case Study 1 – Relocation Matter
We were presented with a matter where we acted on behalf of the mother in a relocation matter. 
Our client came to us, advising us she wanted to relocate to a different area to be closer to her family, and stated there would be more opportunities for their children in the new town. One of her children had a minor disability and access to services was limited in the area she was currently living in. 
The father initially didn't consent to the relocation of the mother and the children. Because of this, we arranged a mediation meeting between the parties to come to an agreement. 
 After attending mediation, we reached an agreement which allowed our client to relocate with the children but would allow their father significant & substantial time during school holidays and during the term with them. 
Both parties were happy with the outcome after mediation, and avoided expensive and protracted Court proceedings as a result.
Case Study 2 – Domestic & Family Violence 
We recently had a client who came to us for an initial consultation to get some advice about family law as she had just separated from her husband. She and her husband had 3 children together. During the consultation, our client disclosed to us that she had been the victim of domestic violence, and the children had been exposed to it. 
We gave our client advice and supported her through the making of a Protection Order, by applying to the local Magistrates Court for an Order and representing her through the process. The husband initially denied the allegations, but ultimately consented to the making of an order without admissions. This order provided the wife and children protection to ensure the husband was accountable for his future behaviors.
Case Study 3 – Marriage Breakdown; Property Settlement. 
An appointment was held with our client, where they advised they had gone through a marriage breakdown and required a property settlement. 
We began working on the matter and received the initial financial disclosure from the other side. Once this was received, we were then required to make enquiries, undertake appropriate searches etc. After completing this, we located several properties which were not included in the initial financial disclosure. 
We then went back to the other side and were able to include the value of these properties in the matrimonial property pool (which was to be divided) and were able to reach a favorable outcome for our client at mediation, where they were able to retain ownership of their home post settlement.
Case Study 4 –  Relationship Breakdown; Property Settlement. 
Our client had gone through a relationship breakdown and needed a property settlement. Our clients name wasn't on tile of the home, however during the relationship they had made significant contributions to the improvement of their former partner's home.
After separation, their former partner had intentions of selling their property, at an improved price due to the contributions made by our client. Our client wanted to be paid back for the money they had invested into the home. 
Through mediation, we were able to reach an agreement where the former partner would pay our client fair payment from the proceeds of sale of the property. 
The case was finalised, and our client was happy with the result.
Case Study 5 – Amicable separation; Property 
 Our client came to us after separating with their spouse and were looking to finalise their property matters. Both parties were amicable and had agreed on a division of assets but required to formally document the agreement. Our client gave all the necessary information required for us to determine the final division of assets in accordance with their agreement and to draft the orders sought.  
Our client's former spouse obtained initial independent legal advice on the documents & agreement following drafting. This was a fantastic and cost-effective way to finalise a property settlement in a situation where people were lucky enough to have an amicable separation. 
Both parties were happy with their settlement agreement, and the case was finalized.
Case Study 6 – Parenting Arrangements 
A client came to us distressed in a situation where arrangements were already in place, but other parent has sought to relocate and change the current arrangements. The other parent had already hired a lawyer, sent correspondence. Our client felt overwhelmed and unheard. 
After meeting with us, we arranged mediation between the parties. We attended the mediation meeting between our client and the other party and their matter was resolved within 4 hours with an agreement which made our client feel heard and seen. 
Their matter was finalized, and our client felt like they could breathe again.