Hamilton Island – Sale
Having acted for sellers & developers for over two decades, our conveyancing team has a wealth of experience in Hamilton Island transactions. If you require assistance with a Hamilton Island transaction, contact our team today.
Hamilton Island – Purchase
We have assisted hundreds of clients going through the process of purchasing a property. We understand it can be a stressful process, which is why we are here to ensure the process runs smoothly.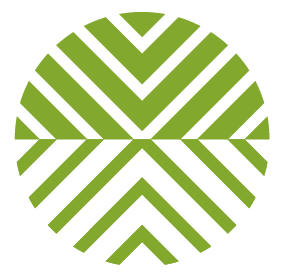 Hamilton Island Purchase Roadmap
Download our FREE Hamilton Island Purchase Roadmap to help navigate the journey ahead.
Frequently Asked Questions
Get the answers to your burning questions, We answer the most common FAQs about Hamilton Island transactions.
Buying on Hamilton Island Booklet
Download our FREE resource booklet containing further information about buying on Hamilton Island.
"Thank you, for all your efforts the team at Pdlaw. I would recommend your services."

"Thanks Peta. To be honest, since I decided to have you represent me in everything, I have felt a bit of confidence and peace of mind. I see you as a very strong, intelligent person with a lot of experience... And I already told you, your profile of being a fighting mother inspired me and gave me a vote of confidence in you. You clearly know and understand the meaning of loving and providing security and happiness for our children."

"I would like to thank you Shelley for your help and professional advice throughout this ordeal and extend a thank you to the team at PD Law for those involved, a sincere thank you and I wish everyone an enjoyable festive season cheers."

"Super friendly staff who were willing to help. Went to go and get documents signed for proof of identity and they helped us right away."

The Intentionally Intentional Podcast
13 days ago

"Bernie and the Team at PD law couldn't be more professional. I have purchased 2 properties on Hamilton Island and sold one property on the mainland. There never has been an issue and all dealings are stress free. Many thanks again PD Law."

"Peta was great, even being nice enough to assist the prosecution as to not anger the magistrate, great at her job and very knowledgeable. Price was fair for the result, research on precedence was outstanding would highly recommend."

Marty Pataczek
25 days ago

"Shelley, You have been amazing to deal with thank you."

"Professional & efficient. Great other with communication and made the sale process smooth. 10/10 Highly Recommend and would use again."

"Dear Shelley, Your submission was factually perfect. Terry's work on wills etc has been a significant help to us. You have been a great support with your professional and explicit advice. From the bottom of our hearts, we thank you and the team at PD Law. Yours sincerely, Andrew and Susan"

Andrew and Susan
2 months ago

"Hi Shelley, I really appreciate your assistance. You've been awesome. Regards, Michelle"

"I appreciate your strong communication, guidance and interpretation, attention to detail and tenacity! I'm convinced it is only because of your intervention that settlement occurred within this deadline. Thank you so much!"

"Thank you Bernie, you are absolutely amazing! Thank you for your professionalism and guidance throughout this entire process with Earng. She could not have done this without you and Emma too! Thank you both! Thank you, Nick Cua"

"We are very grateful for your help and excellent service to all of you there."

George & Lynley Day
2 months ago

"Hi Stacey, Thank you very much for all your assistance and professionalism in this matter. Please pass on our thanks to Terry Gray as well for his work with us. Regards, Susan and Andrew"

Susan and Andrew
2 months ago

"Peta Vernon is the most caring and hard working solicitor I have ever met. She has empathy and integrity like I've never experienced before, she will definitely be the only solicitor I'll engage in the future, cannot recommend highly enough."

Gayelene Jonee
2 months ago

"Our experience with PD Law has been flawless. The team were very personable and professional. Highly recommend."

"Bernie is definitely the type of person I want in my corner. Bernie and her team at PD Law are highly organised, experienced and assertive. I will definitely use their services again."


Johnathan Hair
3 months ago

"Sue and I want to thank you and Terry Gray for your succinct and professional explanations regarding the various matters we covered on Friday morning. You put us both at ease and we came away feeling much relieved knowing we are in such clever hands."

"I would recommend Eloise to everyone if I could. Nothing was a problem ,always when I needed to know I felt she was there by my side making it all easy the whole way ,yet I was in Echuca . She was happy to listen and speak and explain. I honestly don't think I could of done this without her. She was very calming and has very knowledgeable nature. Everything you need when you purchase a property and I thank her for that"

Michele Madin
3 months ago

"Colleen, We want to express our gratitude and say a very big thank you for your high-class professional service you have given us over the sale of our Bowen property. You have answered any questions we have had and kept us updated as the process went along."

Linda and Leslie Abbott
3 months ago